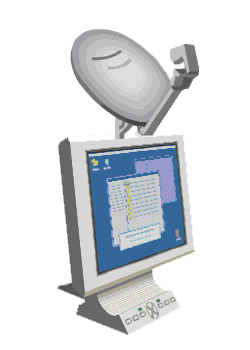 About CORE Broadband
CORE Broadband (Central Ontario Residential and Enterprise Broadband) provides broadband internet access into rural areas throughout Muskoka and Southern Parry Sound (map). CORE Broadband was incorporated in 2006 and began construction of the broadband network in March, 2007. Construction is scheduled for completion in the summer of 2009.
Broadband Internet access will be available to both residents and businesses of the region and will be available through a choice of several ISPs who have partnered with CORE Broadband as resellers of internet service (Resellers) If you are interested in more information about the service, or to sign up for the service, please Contact a service Provider.
Information regarding rates and details on the speed of each service will be provided by the Internet Service Provider.
Construction of the network is made possible by our funding partners, Blue Sky Net (www.blueskynet.ca/) and Muskoka Community Network (www.Mcnet.ca). As funding agencies contracted by FedNor, Blue Sky Net and Muskoka Community Network each carried out an extensive vendor selection process in order to choose a vendor that could build and manage a broadband network for the region. CORE Broadband was successful in winning both bids. The network is being funded partly by the funding agencies and partly through private funds supplied by CORE Broadband.
Broadband Canada: Connecting Rural Canadians program and the OMAFRA's Building Broadband in Rural and Northern Ontario Program Project

Core Broadband in partnership with Blue Sky Net has received funding through the Broadband Canada: Connecting Rural Canadians program and the OMAFRA's Building Broadband in Rural and Northern Ontario Program for the improvement of high-speed telecommunications in unserved and underserved regions in the Districts of Parry Sound and Muskoka.

The Project will include the construction and installation of several telecommunication towers. The size of towers depends on area geography and customer base requirements. The general height of the proposed towers is 29m'.. Wireless network equipment will be installed and connected from tower to tower via microwave radio links. All infrastructure construction will adhere to environmental regulations and/or relevant radio spectrum rules and regulations. Each proposed tower is equipped with state-of-the-art radio equipment that allows subscribers to access high-speed telecommunications. Subscribers will have installed at their location specialized and secure Customer Premises Equipment in order to connect to the network. Once service is available in a given area, this installation process can be initiated by contacting partnering service providers.